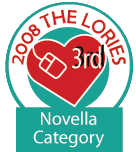 December 1, 2011
A Romantic Paranormal Novella
Originally Published in the Beneath A Christmas Moon anthology
Amazon Kindle   Nook   Smashwords   Kobo   Apple Books
Can Christmas Eve get any more fun? On her way to her family's home, Carol Prescott's car slides into a ditch in a deserted area with no cell phone signal. The only available shelter is already occupied…by a vampire. To Michael Carpenter, Carol is the bait of a trap.
In an effort to hold onto his soul, Michael has resisted the urge to drink human blood for almost a century. Now he hovers between human and vampire. If he doesn't drink from a human before the night ends, he'll die. He's desperately thirsty, but Michael has seen the soulless monsters vampires are and he prefers death. Carol is pure temptation to him, the Christmas present from hell…or is it from heaven?
Reviews
Five Angels and a Recommended Read!
"Beneath a Christmas Moon is a remarkable anthology of paranormal suspense Christmas stories. Each of the three stories is unique and intriguing. I love each of them for their uniqueness and creativity. Not one of these stories is what you would expect in a Christmas anthology. I highly recommend this book….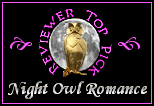 Well, I didn't expect to read a spooky Christmas story but that is just what Ms. McCullough has created! The story is one impossible situation after the other and someone is going to die. Whoa, not at all what I was expecting! Vampire's Christmas Carol is exceptionally well done because not only are Carol and Michael faced with an impossible situation but they are also attracted to one another. So the surviving person may feel tremendous guilt and anguish at the loss of the other person. The characters of Carol and Michael are appealing, caring, and admirable souls and the reader will like them both. I couldn't decide who to root for but knowing it was a Christmas story I was sure that there had to be a solution that would save them both. I believed that something would save them right up to the end of the story…and I can't tell you what happens! This is a story you just have to read for yourself."
— Reviewed by: Stephanie B.
Fallen Angels Reviews
5 Hearts, – Lifetime keeper!
"Beneath a Christmas Moon is an enchanting tales of heroes that have not had good luck lately and women that will not go away to be with their man. Three great stories that all have such a great story line it is hard not to like each one. They are all paranormal yet each one is different from the typical shape shifting and vampire story. Each one tells about love that they wish they can go through and a life they dreamt of having. I loved them all and any reader will enjoy each story."
— Melinda, Night Owl Romance
"Although Karen McCullough's Vampire's Christmas Carol may have come last in this anthology it was the most memorable of the three: a true "Beauty and the Beast" tale featuring a vampire and a human. Carol Prescott, has an accident and is forced to spend the night at the home of Michael Carpenter. Unknown to Carol, this is Michael's last night: all he wants is to retain his dignity and die with some vestage of his fading humanity. They ultimately spend the time telling their life stories and getting to know each other while at the same time keeping Michael from succumbing to his vampiric nature. It is a wonderful story, beautifully written, made more poignant by the clock ticking on the time the characters have together. I highly recommend Vampire's Christmas Carol, and will certainly look for other selections from this author in the future."
~Reviewed by Mickey, Simply Romance Reviews
"Karen McCullough has taken a different approach to the current love of vampires in "Vampire's Christmas Carol". Her story is a wonderful look at someone who doesn't want to be one, and who is willing to do anything to keep from becoming one. But, in true fate, or bad luck, might just have found his soul mate. I found this a wonderful suspense and emotion filled story.Beneath a Christmas Moon has it all for paranormal story lovers. You have vampires, shape shifters and ghosts all in one little package. All of the stories center around the power of the full moon, and this one happens to tie together the holiday season as well. I found all three stories to be very well written and intriguing in their own right. Whether it is Christmas of summer you will enjoy this anthology and want more from each of these authors."
— Reviewed by Tanya for Joyfully Reviewed