The Fight to Get Back to Myself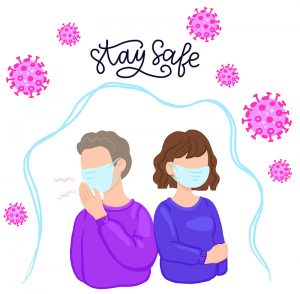 I've talked before about my suspected case of Covid-19 in March, 2020. I say suspected because I've never had a test to confirm it. Testing wasn't available at the time unless you were in the hospital and I wasn't that sick. An antibody test done six months later was negative. So I can't prove I've had it. I wrote about it at the time here.
But I know I have had Covid-19, just as I know I now have Long-haul Covid, current officially designated as PASC (Post Acute Sequellae of SARS-Cov-2). I've blogged about that as well here.
I'm more than a year post-Covid now and I'm not back to what was normal before. Worse, I'm not really any closer than I was two weeks post-acute-Covid. And I'm tired of it. Literally and figuratively. I'm tired of being tired too much of the time. I'm tired of having to be extremely careful every time I go out for a walk to be sure I don't go too fast or too far, lest I bring on a collapse that will make me useless for the rest of the day and possibly the next couple of days. I'm tired of the relapses that bring on another round of coughing, pain, extreme fatigue and set me back to square one on the recovery process.
I'm tired of trying to nurse myself along, thinking that I'm making progress, only to have another setback push me right back to square one. After a year of trying to recover myself, I've realized I need help.
Which is easy to say but hard to put in practice. The search for medical help has been frustrating. I've been to my regular doc twice now when symptoms were bad. He was sympathetic but really had no idea how to help.
When I heard that my local hospital system was starting a dedicated clinic for Long-Haul Covid, I was thrilled and set up an appointment right away. Sadly, the visit didn't go well. The person I saw seemed to concentrate entirely on my symptoms at the time. I was in a relapse phase and had a cough but did try to make it clear that I wasn't really bothered by the cough itself. It would go away once the relapse cleared again. (As, in fact, it did.) But I came away from that visit with a bunch of prescriptions – most of which I didn't get filled or didn't take – and, thank goodness, a referral for a pulmonary evaluation.
The person I saw didn't even think it was necessary for me to come back for a follow-up exam. That's how seriously they took my problem.
But I do believe that pulmonary evaluation referral is going to prove extremely helpful, even if the Covid clinic wasn't. Stay tuned….