The 2022 Winter Olympics – The Good, the Bad, and the Very, Very Ugly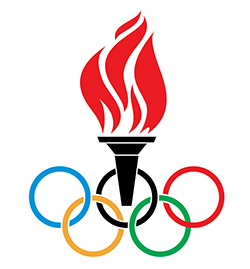 The Olympics ended two days ago and I'm still thinking about what happened then. I watched some of the closing ceremonies but, honestly, the pageantry doesn't interest me. I love the Olympics for the sports. I love seeing competitions that I rarely get to see and watching people do things that look impossible. I revel in seeing athletes giving their very best. As far as I'm concerned anyone who makes it to an Olympic competition is a winner. I feel for the heartbreak of those who work so hard and don't win any medals. I glory in the soaring performances and amazing feats of those who go above and beyond all the rest. I'm awed by the stunning talent on display.
In the Olympics just finished we got to see some of the best and worst of what the games can be.
I should state my biases right up front. I'm an American, born and raised in the US of A, and while I root for all athletes to do well, I'm especially thrilled to see American athletes excelling.
There were lots of wonderful moments. Redemption stories always move me, and there were plenty of those. Lindsay Jacobellis finally exorcising the ghost of her epic failure in the 2006 snowboard cross race by winning gold in 2022 at the age of 36. She tried and failed so many times in between. Her combining with forty-year-old Nick Baumgartner for both of them to win a gold medal in the team event was the best story of these Olympics for me. Followed closely by Nathan Chen skating beautiful programs in both team and men's individual events to win gold in the individual after his horrible meltdown at the 2018 contest. They all worked incredibly hard, for such a long time, and endured so many failures to get that prize.
Other good stories included Shaun White coming in fourth in his final Olympic appearance in a sport he pioneered and dominated for two decades. He might've liked another medal but knew it was unlikely and he seemed to find joy in just competing one last time. Elana Meyers-Taylor became the most decorated Black athlete at the Winter Olympics. Erin Jackson became the first Black woman to win a long-track speed-skating race. Eileen Gu soared way above the competition in several different settings, performing tricks that looked impossible.
I was happy for the many athletes who recognized what an incredible achievement it is to win even a bronze medal and rejoiced in it. It's an Olympic Medal and something few people in the world will ever possess.
The bad – My heart always breaks a little for those who try so hard and fail for whatever reason. Especially for those who come in with high expectations on their shoulders, like skier Mikaela Schiffrin, who was expected to win multiple medals in a sport she's dominated, but who leaves with none. I can only hope she'll someday get her own redemption story.
I hate it when announcers talk about bronze and silver medal winners as though they're losers because they didn't get the gold. Anyone who leaves the Olympics with a medal has achieved something very special. Even those who leave without a medal still share in a special level of competition most of us will never even get near.
The ugly – Do I even need to tell you?  This article says pretty much everything I want to say about the women's figure skating debacle: https://slate.com/culture/2022/02/olympics-figure-skating-free-skate-valieva-trusova-shcherbakova-sakamoto.html
What to do? Not everyone agrees, but I think we need an age limit for figure skating. Yes, it will likely eliminate the quad jumps from the women's competition, at least for a while. Honestly, I don't mind. I'd rather see wonderful, creative skating than children jumping around on the ice.
Plus, the IOC has to grow a spine and quit coddling the Russians. They cheat. Possibly not all their athletes do, and I'm sorry that an Olympic ban might curtail a few dreams, but the evidence is they can't be trusted not to cheat, so they need to suffer the consequences. It's not likely, but I can hope.