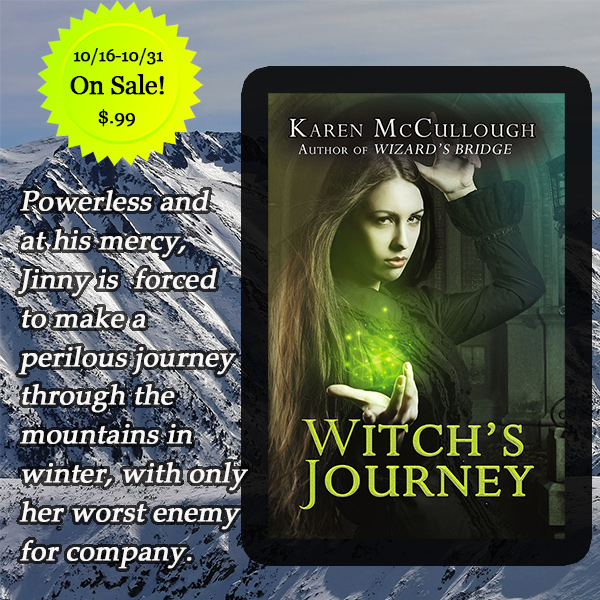 ImaJinn Books, an imprint of Belle Bridge Books has put the ebook of Witch's Journey on sale for just $.99 for a limited time!
Amazon: https://www.amazon.com/Witchs-Journey-Karen-McCullough-ebook/dp/B004UMF356
As a convicted witch, she's at his mercy.
When Jinissa uses magic to save a child from a bad fall, she reveals herself as both a Calavrian witch and a spy. Jinny is convicted of witchcraft and condemned to torture and death. Before the sentence can be carried out; however, Lord Stephan arrives, announcing that the king wants to question the witch himself.
A long trip over the mountains gives Jinny and Stephan time to get to know each other, and despite Stephan's well-founded hatred for her people, they begin to fall in love. But Stephan is loyal to his king, and Jinny is determined to escape. She's sworn to keep her people's secrets, even though she will never be welcomed back in her own country. And how can they afford to fall in love when it's certain that if Jinny doesn't escape, Stephan's king will be forced to kill her when she won't give him the information he seeks?
Contains Adult Content!