I've Been Quiet Lately Because….
Look who arrived in the world a couple of days ago: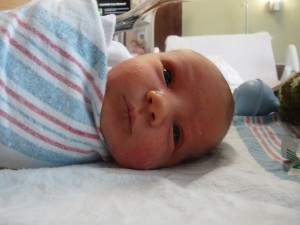 That's my newest grandson, Henry Frances Habetdeus Gerdon. He was a healthy eight pounds and seven ounces at birth. He was also something of a miracle. My daughter had him by natural birth after two previous Caesarian sections.
He joins his two older brothers, Liam and Cassian, who took in a cartoon and some Graham Crackers while visiting Mom and new baby brother in the hospital: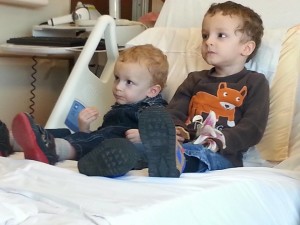 I've been shuttling between my home in Greensboro, and their home in Indiana to help out.