Goals update – End of June 2021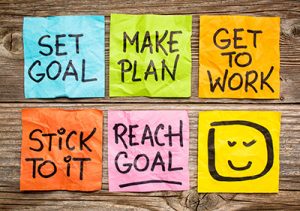 At the beginning of the year I posted a few goals for the year. You can find that post here.  In the interests of accountability, I'm posting an update to keep myself on track.  As of right now (half way through the year) I've written 3 new short stories and have one currently in progress (of the 5 I set as a goal).
I'm at 30,000 words of No Time for Mistakes, one of the two novels I want to finish. This will be a fairly short novel, around 45,000 words, so I'm at two-thirds of the way through it.  It's due to the publisher on August 10 for publication sometime in September. I'm on track with that one.
One thing I didn't make a goal, but has since become one, is to start working on my Long-haul Covid status. I don't know if I can ever recover completely the energy and stamina I had before Covid changed my life, but I'm going to do what I can. After a bunch of tests and consultations, I've been doing pulmonary rehab for a few weeks now. I'll do a post on that later, but right now I can say that there has been clear improvement in my condition (finally, 16 months post-Covid)!