Goals for 2022 – How I Did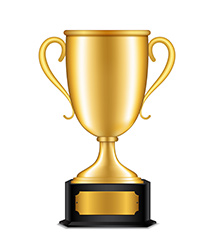 I've mentioned before that I don't make New Year's resolutions. I used to, then found I never kept them after a month or so. In place of those, I set goals for myself for the year. I try to keep them reasonable and specific. Things I know I can do with possibly a bit more effort.
Before I make my list for this coming year, I like to look back at least year's goals to assess how I did with them.
I'm pleased to say that while I didn't reach all of the goals I set, I did accomplish several of them and made reasonable progress toward most of the others.
My primary goal last year was to finish Falling for the Deputy and Playing at Murder since each was due for release. Then I wanted to get a good start on a new book that might be that start of a new series.
I'm happy to say "mission accomplished" for this one. Falling for the Deputy  released in March of 2022, and Playing at Murder was published in October!  Before I had to hang up the writing for the holidays, I was 25,000 words into a new novel, tentatively titled Treadwell House – Sanctuary.
I didn't do as well on the plan to write five short stories.  I actually wrote three and a half. So far none of the three completed ones have found a home. One of them remains unfinished and may stay that way. The idea didn't work out as well as I'd hoped.
I mentioned investigating doing audiobooks. I'm still working on that. I'm trying to start with one novella, A Vampire's Christmas Carol, in hopes of having it ready for next Christmas season. So far I've listened to a number of auditions, but haven't yet found a narrator I'm happy with.
On the personal side I set a goal to finish my project of scanning the family photo albums, and that one I also accomplished. Each of my children and adult grandchildren received a flash drive with the entire set of pictures from the family albums. The quest to reduce the number of books and other stuff I have is ongoing, but progress has been made
In a day or two I'll share my goals for the coming year!