Assessing Goals for 2023 – 3rd Quarter Report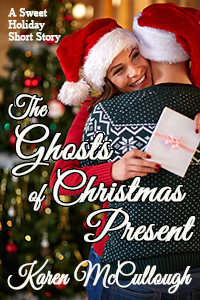 I'm a month or so overdue with my report on where I am with the 2023 goals. Blame goes mostly to having broken my ankle back in August. I was incapacitated for the next six weeks or so, which should have been good writing time but wasn't. I've found that the brain doesn't really want to work when the body is busy healing itself.
So I'm not going to achieve my 2023 goals completely, but I have made good progress.
On the novel front, I've finished the first draft of Treadwell House, and I'm now in the editing process. I've also begun the next book in the Market Center Mysteries series. Just 2500 words written or 1/30 of the way to the goal of 75,000. More on that in a future post.
I have met my goal of 5 short stories written, though only one of them will see publication this year. My story, "The Other Wedding Crasher" is part of the Malice, Matrimony & Murder anthology, due out in November. It's available for pre-order here. https://books2read.com/malicebook
Due to changes in the audiobooks market, I haven't been able to do an audio version of A Vampire's Christmas Carol ready for release as I'd hoped. But I will have a Christmas short story releasing at the end of November. The Ghosts of Christmas Present was part of an anthology of Christmas romances a couple of years ago. I'm giving it a new launch as a stand-alone. Pre-order will be available shortly.
Otherwise, I've done better with the blogging, though again I had a couple of long breaks this summer. My personal autobiography and family history project is in progress, but it won't be finished this year.
And I'm still trying to get rid of stuff!