Wow, I am one lucky Mom!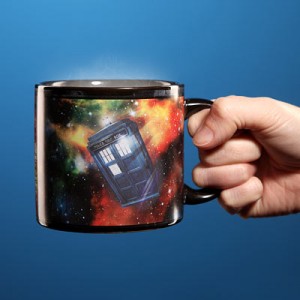 First my wonderful husband got me a Kindle!  I'm really excited.  I love reading on the thing.  It's so light and the screen is really easy to read.  I've got it pretty loaded with books already.
And my daughter got me this awesome Dr. Who mug with a Tardis that disappears from one side and takes off into space on the other side when filled with hot liquid.
Cool, no?