For our last day of our vacation, we were ready to do something a little less strenuous. Getting on a boat across Lake Como was just what we needed. We made a point to get on a passenger ferry, covered on top but open on the sides. There was a nice breeze to cut some of the heat and the ferry made the rounds of several cities along the central part of the lake. We cruised on past it on the first go around, in favor of more time on the boat, but after making the circuit back, we got off at the town of Bellagio.
Bellagio is a lovely town too, and a great place to shop for silks, leather, and glassware. We did a bit of shopping, then walked around the town, stopping into an old church and having lunch at a little place in the shadow of what appeared to be a medieval tower. A banner on the side of the tower proclaimed a free exhibit of Byzantine icons, and Jim and Joe decided to go check it out while Steph, Freya and I kept the table warm and watched over the food until they returned.
It was apparently an extensive and interesting collection of icons and other Byzantine art. Try didn't have time to look as closely and extensively as they wanted. But that was kind of a theme. There was wonderful art all around us, but our brains were already too filled to appreciate the riches at hand. Later we found a lovely park in Bellagio that overlooked the lake. We had a welcome rest and Freya got some playing time.
Steph and I took the two funiculars and a lift up to the top level terrace of the hotel to check out the view, which turned out to be pretty spectacular.  From there we got a better look at the upper rooms of the hotel as well.  Despite the amazing view, we decided that with the baby and stroller, we were better off on the lower level.  And the view from our window was nothing to argue with in any case.
We had dinner again at Borgovino, a tiny little restaurant, tucked away on a side street in Varenna. It was the best food we'd had on the trip, and that was saying something. The food was wonderful throughout the trip.
We tried to get to bed early that night, since it would be an early early morning. We were up at 4:30 to catch a 5:30 train to Milan, where we transferred to the train to Malpensa Airport. It's a gigantic, busy, and very new and modern airport. Eventually we did get on the flight home. It was at least a more comfortable flight. I watched a couple of movies, read a couple of books, played games, and finally we got home after a few more adventures in airport navigation.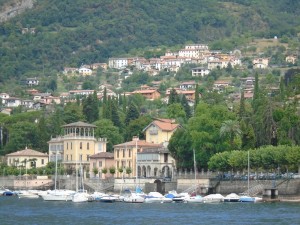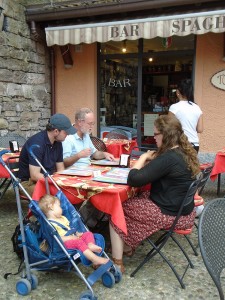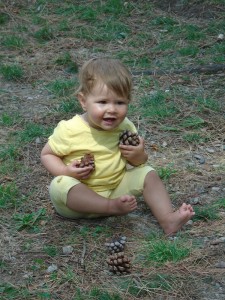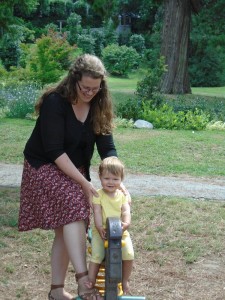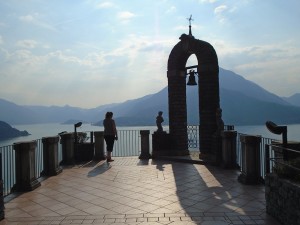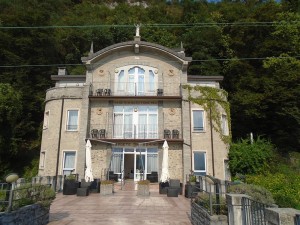 The upper level terrace and the upper rooms of the hotel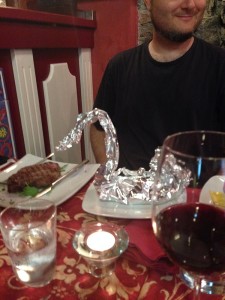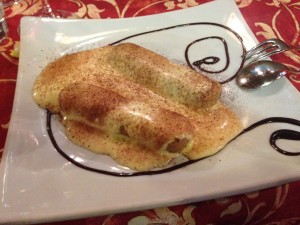 At Borgovino, food presentation was an art in itself. At left, roasted potatoes in foil folded and shaped to look like a swan. At left, tiramisu.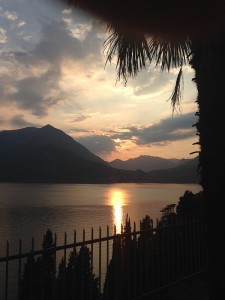 The sun sets on Lake Como on the last day of our vacation.