Coming Tomorrow: The Detective's Dilemma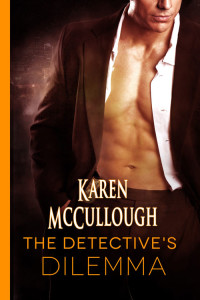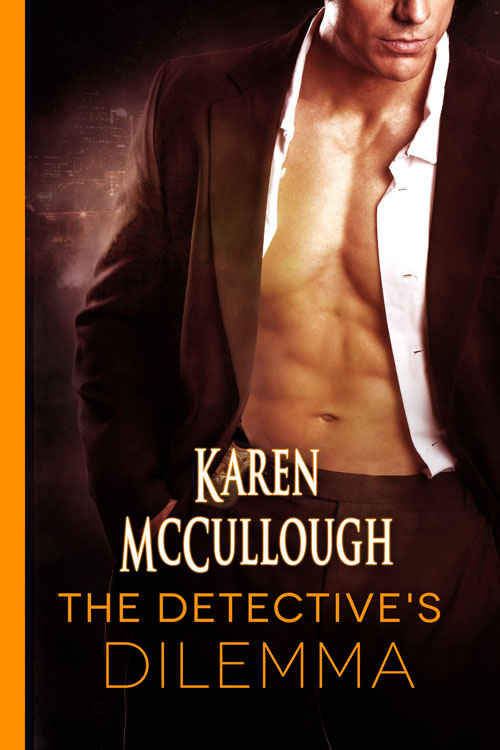 The Detective's Dilemma releases tomorrow.
I'm particularly excited about it because this is my first entirely new release in a couple of years.  I've had several re-releases in new formats and I've been getting rights back to my backlist and re-releasing those in ebook.
I hope to have news of more forthcoming releases soon, but in the meantime, if you're willing to do an honest review of the book in exchange for a free copy, email me at karen@kmccullough.com.
The Detective's Dilemma is a short romantic suspense novel published in paperback and ebook by Kensington's Lyrical Press imprint.
Amazon: http://www.amazon.com/Detectives-Dilemma-Karen-McCullough-ebook/dp/B00OA9WFQY/
BN: http://www.barnesandnoble.com/w/the-detectives-dilemma-karen-mccullough/1120500707?ean=9781616506520
Kensington: http://www.kensingtonbooks.com/book.aspx/31106
Blurb: Although Sarah Anne Martin admits to pulling the trigger, she swears someone forced her to kill her lover. Homicide detective Jay Christianson is skeptical, but enough ambiguous evidence exists to make her story plausible. If he gives her enough freedom, she'll either incriminate herself or draw out the real killers. But, having been burned before, Jay doesn't trust his own protective instincts…and his growing attraction to Sarah only complicates matters.
With desire burning between them, their relationship could ultimately be doomed since Sarah will be arrested for murder if they can't find the real killer.