Releasing in early February!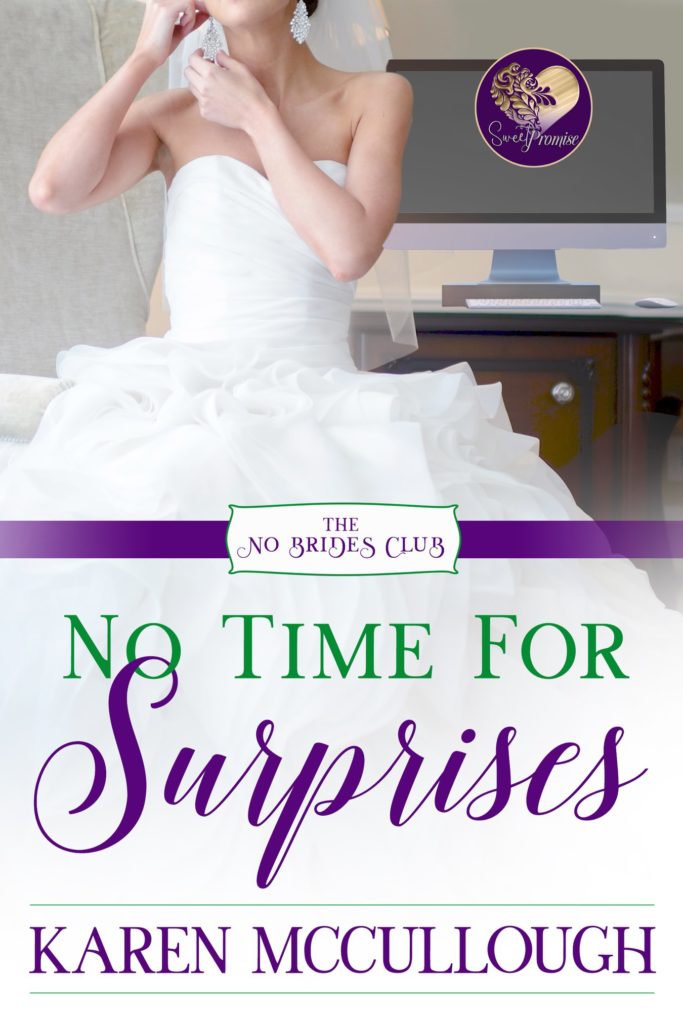 This short romance novel is the last in the No Brides Club series from Sweet Promise Press. Here's the unofficial blurb:
Three years ago rising star programmer Julie Harrison was forced to leave her job in disgrace when code from a project she was working on leaked to a rival company and all signs pointed to her as the guilty party. Worse yet, her fiancée and co-worker, Daniel Foster, believed in her guilt, and their relationship imploded as a result. Heartbroken and devastated, Julie found support in a group of friends who all decided to swear off romance and throw themselves into their careers. Through hard work, taking some chances, and a bit of luck she has become a successful freelance software developer whose work commands high prices.
Dan Foster has wondered for some time if he made a mistake when he chose to trust the evidence that Julie had leaked code to a rival, instead of believing her denials. His own ambition to become chief operating of the company made him quick to take the company's side, but reaching that goal didn't bring the fulfillment he hoped. He fears he may have made the wrong choice and paid too high a price for his success.
Julie is shocked to learn that Dan's company has bought out the group that represented her software. She isn't happy that they'll be forced to work together again. Dan recognizes that he has a second chance with her. Though the attraction is still there, Julie won't risk her heart by trusting Dan. When disaster threatens to strike again, can Dan convince her he believes in her and she can trust him to have her back this time? Can these one-time enemies recapture the love they let slip away once before?