Central Park was designed by landscape architect Frederick Law Olmsted and architect/landscape designer Calvert Vaux in the late 19th century. In many ways it's one of the most surprising and delightful features of Manhattan. More than just stretches of grass and stands of trees, it was designed to be a recreation center for the city and includes an amazing variety of things to do, including walking and biking trails, a zoo, amusement park, and an assortment of monuments, fountains, bridges, ponds, fantastical buildings, and even a theater.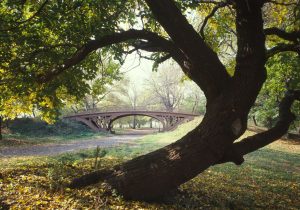 Central Park Tree & Bridge
Jet Lowe / Public domain
I've visited Central Park a couple of times but never spent very much time there. A few years ago while on a convention further downtown I went with a small group of other people to the park and we walked around the southern end of it. We glanced in at the zoo, followed a couple of paths for a bit and saw one or two of the monuments. Someday I hope to go back and take advantage of a lot more of what the park has to offer.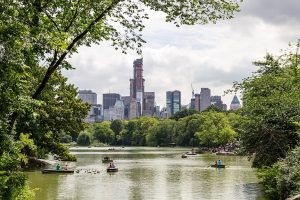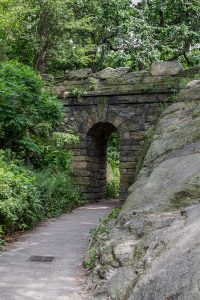 Central Park Lake & Stone Arch
Dietmar Rabich / Wikimedia Commons / "New York City (New York, USA), Central Park — 2012 — 6731" / CC BY-SA 4.0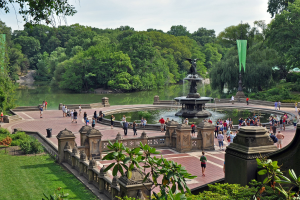 Bethesda Fountain
Sidvics / CC BY-SA (https://creativecommons.org/licenses/by-sa/4.0)
No Time for Regrets is available on Amazon